Christopher Sniezak, Banana Chan and Mariam Ahmad will be attending Breakout 2019!
Christopher M. Sniezak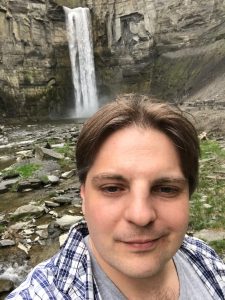 Since 2011, Chris has written, designed, and developed RPGs (Part-Time Gods of Fate, the Dracula Dossier, Book of the Tarrasque, a number of adventurer league offerings, Iron Edda Accelerated, and other games). As a podcaster, he's been the host, producer, and audio engineer of The Misdirected Mark Podcast, Down with D&D, The Gnomecast, and a variety of other shows. In his spare time he loves learning more about the art of storytelling by listening to audiobooks and podcasts, watching TV, reading, and attending plays and musicals. He also enjoys playing board games, and listening to or playing Jazz.
Banana Chan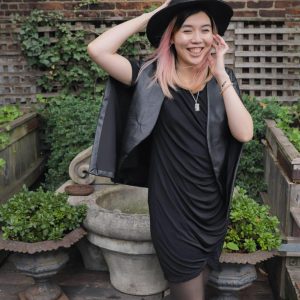 Banana Chan is a tabletop role playing game (TTRPG) and larp designer, as well as the owner of the board game publishing company, Game and a Curry. While most of her written work is either comedy, horror or a mix of both, she is most interested in ideas of identity, our identities in a digital age, and how technology has shaped the way we play games.
Banana has written for TTRPGs such as 7th Sea: Khitai, Kids on Bikes, and The North Sea Epilogues. Her larp work includes They're Onto Me (winner of the 2016 Golden Cobra Challenge for Best Pervasive Larp), which was published in the anthology, The Imposters, Grimasques (published in Itras By: The Menagerie), Zero (published in RESISTOR). Game and a Curry is the publisher of Yeah! Diamonds and Judge Dredd: Block War.
Mariam Ahmad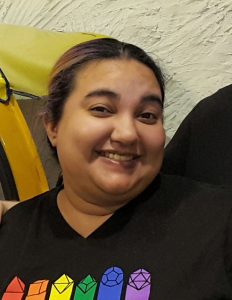 Mariam Ahmad (they/them) is an experienced GM and game content creator from Kitchener-Waterloo. They are a part of a gaming group that runs monthly micro-cons called Controlled Chaos, as well as being the webmxter for ConTessa. They are currently working on Sarzameen, a desi-influenced 5E campaign setting.