Catherine Ramen, Brent Logan and Sharang Biswas will be attending Breakout 2019!
Catherine Ramen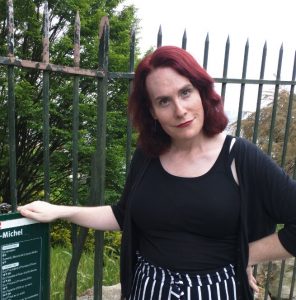 Catherine Ramen is a designer and game organizer from New York City. She is the author of Midnight at the Oasis, a game of 90s queer culture, the space opera homage Rovers, and the upcoming Red Carnations on a Black Grave, a storygame about the ill-fated Paris Commune of 1871. She runs the Kingsport series of Monsterhearts games for the Gauntlet online community. She is excited to be participating as a guest for the second straight year!
Brent Logan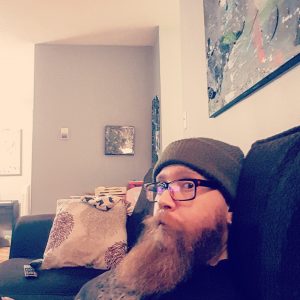 Brent is an elementary school teacher, artist, and a game enthusiast. As the co-founder of Akinji Entertainment, he has often been the driving force behind our game ideation and came up with the core concepts behind both of CATaclysm's mechanics and world. However when he isn't teaching, playing, or making games, he is grooming his epic beard.
He loves RPGs and has been a DM/GM for close to 18 years. With a serious passion for storytelling and mythology, his flash of insights and no nonsense work ethic make him Akinji's tour de force.
Sharang Biswas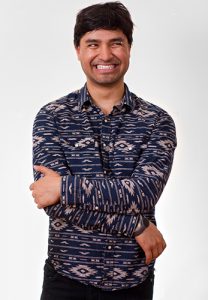 Sharang Biswas is an award-winning and internationally-published game designer, artist, and writer based in Manhattan. He won the Dark Horse Award at IndieCade 2017 and the IGDN Indie Groundbreaker award for the "Most Innovative Game" in 2018. His interactive theatre and performative games have been exhibited in spaces such as the Institute of Contemporary Art in Philadelphia, the Flow Gallery in St. Louis, the Museum of the Moving Image in Queens, Pioneer Works in Brooklyn, and the Denny Gallery in Manhattan. He has lectured about and taught game design at institutions and conferences including NYU-Tisch, Dartmouth, the University of Cincinnati, Playcrafting, Game For Change, IndieCade and the Boston Festival of Indie Games, and has presented at numerous conferences, and has published writing in magazines such as Kill Screen, Ready Set Zam, and Sub-Q.
Sharang is the Experience Designer at the Medici Group, an innovation and diversity consulting firm in New York. He holds a Masters in Interactive Design from the ITP programme at NYU-Tisch, and a Bachelors of Engineering from Dartmouth.