Camdon Wright, Jonathan Gilmour and Lindsey Ginou will be attending Breakout 2019!
Camdon Wright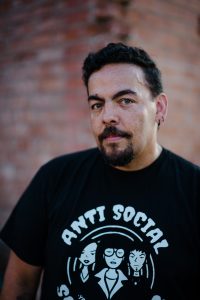 Camdon Wright is a game writer and designer that loves to play pretend, tell stories, and share a gaming table with new people. He is the owner of the Unicorn Motorcycle Games. His games include the Cthulhu meets the Bachelor themed game, Madness and Desire and the game Secret Person of Color. Currently he is finishing work on One Child's Heart a game about child welfare professionals that work to bring hope back into a child's life. He is also a staff writer at the ENnie award winning gaming blog Gnome Stew
Jonathan Gilmour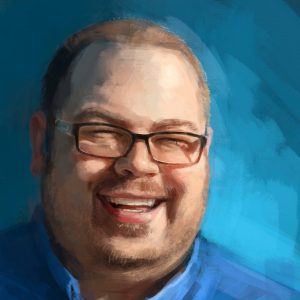 Jonathan Gilmour is the Head of Development for Pandasaurus Games, and a Board Game Designer from NW Ohio. His credits include: Co-designer of Dead of Winter: A Crossroads Game, Dinosaur Island, and The RPG Kids on Bikes. His greatest weaknesses are writing Bios, and the color green. He loves long walks on the beach and play testing games. Sometimes at the same time. His favorite color is Orange, so please let him have that as a player color. His favorite games are Cosmic Encounter, Nations, and The Mind. His least favorite game is "The What Game Should We Play" game. He and his wife have four children, with the goal of having a built in game group any time they want it.
Lindsey Ginou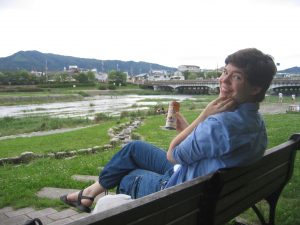 Hello All, I have been role-playing since I was 9 years old. My mom said it was a phase, but she was very wrong. Back in the day I helped write the Sailor Moon Role-playing game, and the Complete Book of Yoma. Now I'm trying my hand at writing Adventures' League modules for Dungeons & Dragons 5e. Currently, I play and run AL games, but I have a soft spot in my heart for Sailor Moon, Big Eyes-Small Mouth, Kobolds Ate My Baby, and Witch. Horror-Comedy is my specialty. Sign up for one of my games or just come say hello!