Hamish Cameron, Helaina Cappel and Senda Linaugh will be attending Breakout 2019!
Hamish Cameron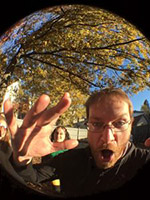 Hamish Cameron is a writer, game designer, and historian raised and trained for adventure in New Zealand and now venturing deep into the wilds of the infamous "New England". In game circles, he is best known for The Sprawl (2016), a PbtA game of mission-based cyberpunk action now translated into several languages, and now Dinosaur Princesses, an all-ages story game of cooperation and collaborative problem solving. You can find him tweeting merrily at @peregrinekiwi, @thesprawl_rpg and @ardensludere, and streaming at twitch.tv/peregrinekiwi.
Helaina Cappel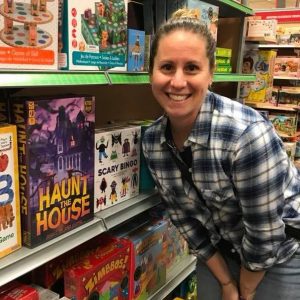 Helaina Cappel is the publisher of many games for her two brands KTBG (Foodfighters, Problem Picnic, Haunt the House, Wreck Raiders, and Bugs on Rugs) and Burnt Island Games (Endeavor: Age of Sail and In the Hall of the Mountain King). She is also the co-designer of two of these games, Foodfighters and Haunt the House. A teacher for 17 years, she is a huge proponent of games in the classroom. Helaina is excited to be a guest at Breakout once again! Let's play some games!
Senda Linaugh
Senda Linaugh is one half of She's a Super Geek, the actual play RPG podcast highlighting women as GMs, and one half of Panda's Talking Games, where she and gaming mogul Phil Vecchione tackle GMing advice for one shots and campaigns. Add those together and she is one whole podcaster. She has co-created games like Love & Justice and Turning Point and writes for Gnome Stew on the side.