Bronwyn Friesen, Tim Rodriguez and Derek Gour will be attending Breakout 2019!
Bronwyn Friesen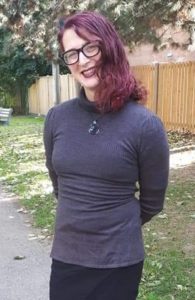 Meet Bronwyn Friesen, an excited and passionate person from Hamilton, Ontario, who loves designing small games. Some of their faves include:
The Crash: a larp about the moment between life and afterlife.
First Look: an intimate game for two about how we experience love at first sight and the first moments of affection
Hot Alien Sex: their yet-to-be-published manifesto on consent, respect, and sex for disabled and trans bodies through the lens of banging an unfamiliar tentacled being
Though Bronwyn designs games, they also provide queer content consultation and developmental editing services. They feel there is an undue emphasis on game designers, especially game designers as sole creators, and that it's important to acknowledge other ways of contributing to our cultures of games and play. And yes, they'll talk about this topic at length.
Outside of games, Bronwyn is a loving parent of two, and learning better how to do that every day, and is pursuing a degree in Social Work at McMaster University.
Bronwyn is always open to contact on Facebook (as Bronwyn Sperling)
Tim Rodriguez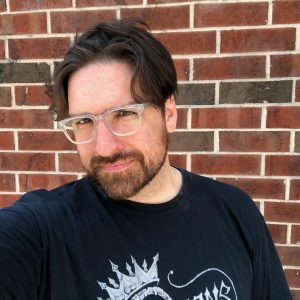 Tim Rodriguez designs and publishes tabletop board games and roleplaying games. He's co-owner of Galileo Games and serves as a recurring judge for the Cardboard Edison Awards for unpublished board games. Tim is currently working on "Hyperreality: The most anticipated reality TV gameshow roleplaying game, of all time!"