Agatha Cheng, Jerry Meyer Jr. and Pam Walls will be attending Breakout 2019!
Jerry Meyer Jr.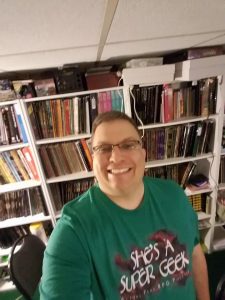 Jerry Meyer has been gaming since 1979, when his future Brother-in Law first introduced him to Dungeons and Dragons. Since then, he has been playing, running, and writing games for a variety of systems.
During the 80's, Jerry wrote some articles on tactics and teamwork for Battletalk, a local fanzine supporting FASA's Mechwarrior tabletop game. This began his lifelong love of writing game-related materials, rules, and advice.
In the mid 2000's, Jerry worked for Dark City Games, helping to craft their World of Tyrin setting for Legends of the Ancient World. After writing two adventures for DCG (Orcs of the High Mountains and Little Black Book) he worked as editor for three years, helping to coordinate authors, adventures, rules, and settings for Dark City Games.
Since then, Jerry has been an event coordinator for several local game stores in the Central NY area, before becoming co-owner of Lake Effect Gaming and Events.
He is presently working on a Setting Book for Encoded Designs.
Pam Walls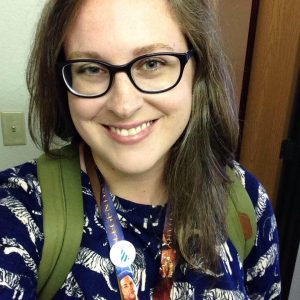 Pam Walls is a board game designer based out of Toronto, Ontario. She is the designer of the party game Hold That Face published by Hasbro in 2017. Pam is the founder of ProtoTO, Toronto's tabletop game design convention, and Board Game Broads, a forum for women and gender non-conforming folks in the board game design community.