Cheyenne Grimes, James D'Amato and Jonaya Kemper will be attending Breakout 2019!
James D'Amato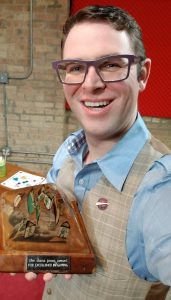 James D'Amato is the president of the One Shot Network and host of actual play Shows like "One Shot" and "Campaign." He's also the author of "The Ultimate RPG Character Backstory Guide" and co-designer of Noisy Person Cards. He loves almost every role playing game and wants specifically you to have a good time playing.
Jonaya Kemper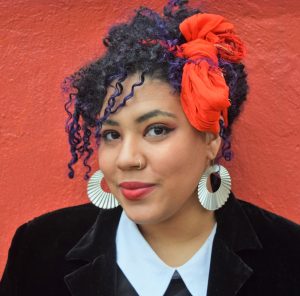 Jonaya Kemper is an activist, educator, narrative designer, and games scholar who looks at roleplaying as a means of liberation for people of marginalized identities.
A graduate of NYU's Gallatin school, Jonaya uses an interdisciplinary approach and her work often includes trauma theory, critical race theory, and radical theater approaches. An active speaker on inclusive design and participation, Jonaya has spoken at conferences internationally such as The Smoke, GenCon, Nordic Larp Talks, and Living Games. Her design work spans across the gaming spectrum with larp, freeform games, and indie rpgs and digital games, where she has been a writer, cultural consultant, as well as a lead developer. Her projects include character writing for international larp collectives such as Avalon Larp Studios and Atropos, content writing for JWP's 7th Sea second edition setting, including being one of the Lead Developers of Lands of Gold and Fire. Her nanolarp The Slumber Party, can be seen in the second printing of #feminism, and she's very excited about writing for the recently kickstarted Orun. She loves nothing more than to create new and inventive worlds, and blogs about games, life, and identity over at www.jonayakemper.com.