Allysha Tulk, Derek Chung and Shel Kahn will be attending Breakout 2019!
Allysha Tulk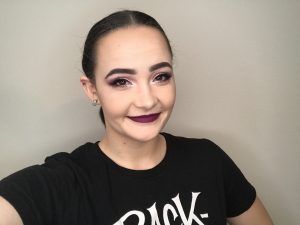 Allysha is an independent game designer and editor who likes to be involved with a game's entire creation process. Her specialities are all in the details. Allysha's main skills are game breaking and manipulation of rules, editing and refining text work, and blending theme and mechanics.
Allysha's first co-design, with her partner Kevin Carmichael, The Lady and the Tiger: Favour with Jellybean Games was published early 2018.
She has edited many rulebooks, develop works from start to finish, and has a passion for helping others get their start.
Working as a teacher and youth advisor, Allysha's attention to detail comes from her love of creative writing, RPG storytelling, and inspiring creativity in others.
At conventions, she can be easily identified by her short stature, and interesting choices in lipstick.
Derek Chung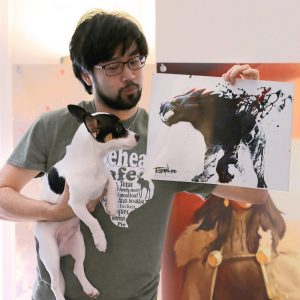 Derek Chung is the head of all things Nomnivore Games Inc. He spends a great deal of his time herding various freelancers and is the one you're most likely to meet or play a game with at a convention. He got into game development the usual way: a steady diet of geek media and anime, a hatred of sleep, and an interest in co-operative storytelling. His background in psychotherapy, philosophy, and social psychology reinforced his love of shared worlds, ideas, and experiences. These interests came together to form the tabletop RPG: Emberwind--a new type of TTRPG designed to weave dynamic stories and whole-party adventures for players of any skill level and with or without a game master.
He lives in Ontario, where he is fueled by equal parts caffeine and beer. In an effort to combat the sleep deprivation, Derek brought home a puppy. He reports that the puppy is getting plenty of sleep, but wonders if he didn't maybe misunderstand some important step of the process.
Shel Kahn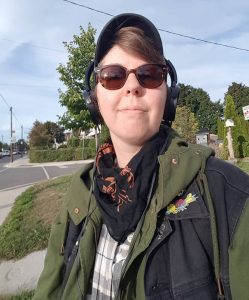 Shel Kahn loves RPGs! She illustrates and writes for tabletop RPGs, runs them for kids and teens at schools and museums, and mentors new GMs with nonprofit community space Dames Making Games. Kahn's self-published adventures include Keep on the Shining Isle and The Corruption of Pelursk. In her spare time, Kahn also creates original comics and art, and runs The Sorcerer's Catalogue, an online store of everyday esoterica. Learn more at portablecity.net!